i-TADS
(inpatient) Treatment for Adolescents With Depression Study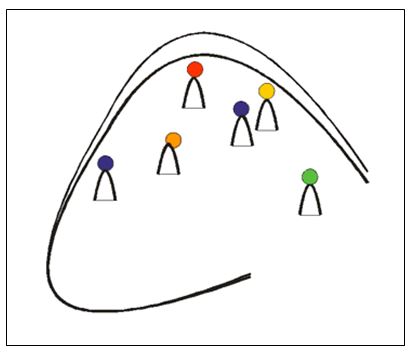 Background
In 1999, the National Institute of Mental Health funded the Treatment for Adolescents With Depression Study (TADS). This randomized, controlled trial demonstrated the effectiveness of Cognitive-Behavioural Therapy (CBT) in treating adolescent depression.
Research aim
The TADS manual was developed and evaluated for the outpatient setting yet many adolescents in Germany receive inpatient treatment for depression. The aim of the current study is to develop and test the feasibility of an adaptation of the TADS manual for the inpatient setting (i-TADS). The participants of the study are teenagers over 13 years, who are currently in inpatient treatment for depression in the Department of Child and Adolescent Psychiatry at the LMU Munich.
The manual treatment consist of 6 weekly sessions with the participant, 2 sessions with the participant and his/her parents and 2 sessions with the parents. In addition to the manual, the patient has an additional weekly session with a psychotherapist.
Before treatment a clinical diagnostic interview is conducted with the patient to assess eligibility for the study. The participant (and their caregiver) then completes measures of depression severity before, after and every week during the manual treatment phase. Where possible the diagnostic instrument is administered at the the end of treatment. This pre-post pilot study is designed to provide the foundations for a larger-scale randomised controlled trial (RCT) of the manual.
The Munich International Symposium on Risk Factors and Preventive Interventions for Children of Parents with Affective Disorders is taking place on September 19-20th 2018! Registration is now closed.
Full program below:
**** ACCOMMODATION *****
Since the Symposium is happening a week before "Oktoberfest", we would advise you to book your travel and accommodation as soon as possible as prices will rise significantly and many places will book-out completely.
HOTELS: we can recommend the "Parkhotel München Laim", which is a 10 minute drive from the symposium location.
Self-catering: AirBnB may be a good source. The districts close to the symposium are "Neuhausen-Nymphenburg", "Schwanthalerhöhe" and "Laim".
Low-cost: some of our colleagues and friends have offered to help out with private accomodation. If you are struggling to find affordable accommodation please contact us.